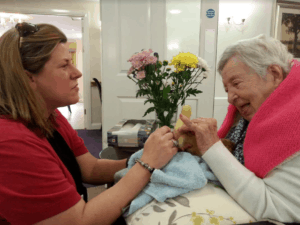 We have been consulting with some of the care homes, schools and nurseries who use our service, who are now working hard to minimise the risks posed by the Coronavirus. 
We have reviewed our practices to offer an adapted service during 2020 for either those settings or any of our delivery team who require it : We are able to deliver your hatching kit and show a member of staff outside the premises and at a safe distance of 2 metres how to set the kit up. All equipment can then be taken inside and set up by your own member of staff. All equipment can be brought outside to our member of staff at collection time. 
Eliminating anyone from our company entering your premises ensures the delivery and collection of your hatching kit will present no more of a risk of introducing Coronavirus to your setting than taking delivery of any other parcel/package. It also protects our staff.
Please simply let us know at delivery if you would like us to follow this procedure. If a member of our delivery team feels this is the most appropriate way to deliver the kit to your setting, they will let you know. We will then remain outside the premises and wait to be joined by your member of staff, where we will deliver all the necessary information and equipment.
Kind regards,
Incredible Eggs